There are all kinds of pictures of the world on the internet, but to find one of these specific pictures that you want to use for your blog or business marketing, but to find out where it is used. It is not an easy task. But you can do it easily with a Yandex reverse image search let's see how do you reverse image search on Yandex? Before we use Yandex reverse image search we understand some basics of reverse image search.
The role of search engines in tracking image plagiarism is indispensable. The Content-Based Image Retrieval (CBIR) technology helps in tracing out locations on the web where an 'exact match' or even altered/modified versions of your copyrighted photos have been used. Google is perhaps everyone's first preferred choice for searching for anything on the web.
Pictures are certainly not an exception! However, lately, I've been experimenting a lot with other potential search engines on the internet, and yesterday I stumbled upon Yandex – a Russian search engine with remarkable reverse image search capabilities.
Not only is Yandex reverse image search equally capable as Google Images, but it also seems to have artificial intelligence-driven results. In this article today, I will share how to use Yandex for reverse image search along with 5 features that qualify it for the best reverse search engine!
What Is Reverse Image Search?
We find the same image on many blogs, or in content, that people use non-commercially. But, whenever you search for an image on a search engine for commercial use, you first see where the image has already been used on the Internet, this process is called reverse image search. You can do a reverse image search on all popular search engines like Google, Bing, Yahoo, and Yandex.
Is Yandex Safe For Image Search?
This is perfectly safe for you if you generally search for an image in the Yandex reverse image search tool, but if you use it for your own image, it may affect your privacy, because when you upload an image to the Internet, it is permanently stored in public, whether you are using Google, Bing, or the Yandex reverse image tool.
Why We Need Yandex Reverse Image Search?
If you are downloading a digital marketing-related image from the search engine, then you reverse image search to see which websites are using it, what kind of content it is, and what the image and content relationship is, that's why we use reverse image search. here are some more reasons why we badly need reverse image search. You can see the use of an image on the Internet
#1. You can see the use of an image on the Internet
If you own a website and often upload copyrighted images, you should understand the fact that your images can be reused. Image Search lets you know where and when your image was uploaded to the Internet. You can easily find stolen photos with Yandex reverse image search tool. This will allow you to decide if reuse is legal and appropriate or if you need to take some serious action against it.
#2. Check the authenticity of an image
You may have seen the same image on different platforms, and sources have claimed different events in this image. Now, how do you know which source is true? Or, is the picture real, or has it been doctored by some copycats? Yandex reverse image search can be a game-changer in this regard, as it will allow you to get all the relevant information about an image in no time.
#3. Identify a fake profile
Using social media, you have had to go through a situation where you found a suspicious account, and you did not recognize whether the profile was fake or not. But, now you can fix this problem by looking for the Yandex reverse image. You can upload a photo from this profile to Yandex reverse image search tool, and it will find the image source and all the sites that have this photo on the web in a few seconds. This approach will help you identify fake accounts on social media. You can also see where the photo was taken.
#4. Add your photo to the latest photo technology
If you have an image in your gallery, and you want to know more about that image, you may need to type a keyword in any search engine's search bar. However, this method does not work if you do not know the keywords to search for. At this point, searching by image comes to your aid. You can upload this image as a question into Yandex reverse image search tool, and get all the relevant information in the blink of an eye. Image Search enables you to save time and effort and gives you accurate results quickly.
#5. You can beat your competitor
Your opponents may find a way to steal your ideas and apply them to your business. That's why it's important to keep an eye on your personal photos. The best way to do this is to use an online Yandex reverse image search tool, which allows you to detect all platforms with your images without your permission.
#6. You can further enhance your SEO
Search by image can also play an important role in improving your SEO. Because digital marketers can never overlook the importance of image optimization in SEO. You can ask people who are using your photos without any acknowledgment to mention you as the right author and link back to your page. This will help you reach a wider audience and serve as an excellent SEO strategy. This is an innovative SEO technique to improve search rankings.
#7 Uncover Object of an Image
Take a picture of the image you wish to use and enlarge it. Check the remainder of your Yandex reverse image search results. All of them should be printed. Take note of the top 10 to 20 images that appeared when you used Google.com to look for images, and then study them.
These photographs should be printed out as well if you choose. Allow me to estimate what you will do next. To compare the two groups of prints, I assume you're going to do precisely that.
If both searches returned 100 or more photos, you'll want to pick out the ones that are most similar. Then, you'll choose 10 or 20 photographs from both searches that are the most comparable to the ones you chose from the Yandex search results, and save them.
In the next step, you will analyze each of the 10 or 20 photographs you have chosen from both searches in order to write a description of each car in those photos (in your own handwriting).
As a side note, it's crucial that you look at all the 40 or so photos you've chosen. You must be familiar with the appearance of all 40 or more cars in order to be able to describe them all equally well.
8# Yandex Technology For Better Image Recognition
Yandex is the biggest search engine in Russia. It is also known for its image recognition technology. Yandex Image Search has become very popular in Russia, and more than 20 million users use it on a monthly basis to find images on their smartphones, PCs, tablets, and other internet-capable devices.
Yandex image search technology is based on neural networks. The neural network was trained to recognize the objects in the images, their parts and to understand what they are doing. For example, it can be recognized that a dog is sitting or lying down, jumping, etc.
9# Yandex AI- Power Reverse Image Search
Ai-powered reverse image search is a new technology that uses artificial intelligence to find out the original source of an image.
The AI-powered reverse image search works by analyzing similar images on the web using neural networks. Once it finds other similar images, it will show you the most relevant results. Even if you have seen that picture somewhere else before, or even if it's not a picture but rather something like a drawing, icon, pattern, etc. Ai-Powered Reverse Image Search will return all distinct results where you can find your reference image!
Reverse image search is a very popular topic nowadays. It is the process of finding where else on the web an image appears and who owns it. AI-powered reverse image search is a new technology that allows you to search for images across the web by uploading them to Yandex, Yahoo, Bing, and Google's servers.
It can be used in different ways: for example, you can find all pictures of your own products you have already posted on social media with one click, which will allow you to boost your social media engagement and save time at the same time. You can use this tool as well if you want to track.
Yandex reverse Image search tool now supports AI-powered Reverse Image Search. If you upload an image to the search engine, it will attempt to find visually similar images on the internet. It does not require any additional settings or parameters – simply upload your image and get results.
What Are The Benefits Of Yandex Reverse Image Search?
The biggest advantage of this is that you can analyze the content of each website, the website on which the image is used, the image that you have reverse searched. After getting some idea of your analysis, you can create more quality content strategies and also know about copyrights, etc. Here most three important benefits of Yandex reverse image search
You can also find related images in high quality
You can see which websites are using your relevant image
You can get your related image in different dimensions
How to Use Yandex Reverse Image Search to Check Image Fact
You can do a Yandex reverse image search very easily, all you have to do is upload the relevant image on or provide the URL of the image and if there is an image caption, you have to write it, here is a step by step process
Go to the Yandex reverse image search page
Click on the camera icon
Upload your image or paste the image URL in the text box
Now you can see all details of your image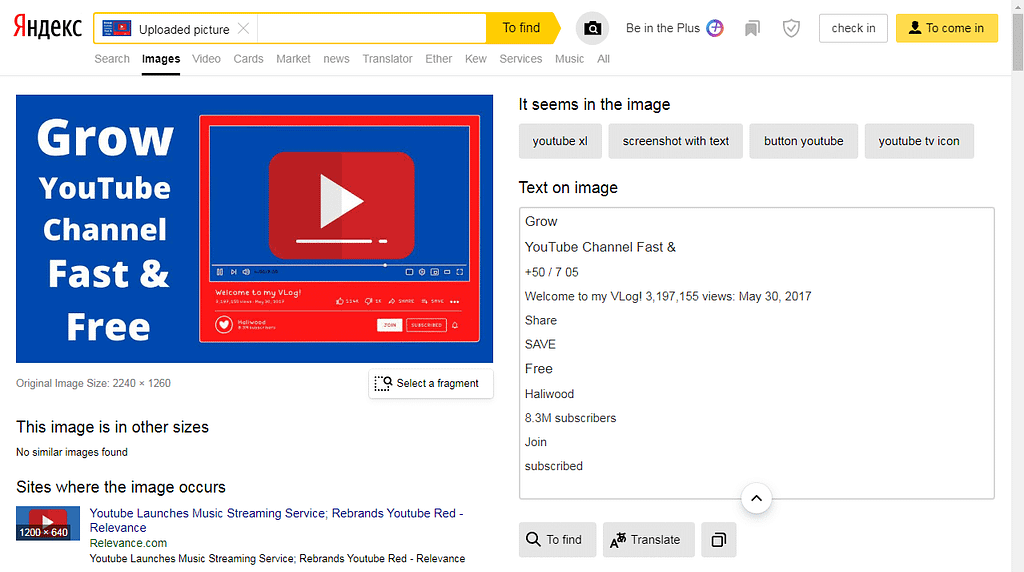 Yandex Reverse Image Search tool Benefits for the artists
An artist can simply protect his online exhibition and photos by using the search engines and reverse search tools indicated above. You should be aware that by inputting the URL of the original image, you can quickly check for fraudulent use of an image on several websites. An artist can readily report the misuse of his or her work without acknowledgment or verification, which can aid in the preservation of his or her work's sanctity.
Not only may an artist check for plagiarism in his work, but he might also draw inspiration from photos that have already been published by other artists. The more input and research he does before beginning his own invention, the better, so if you want to learn more about the advantages of reverse image search tools, just utilize one of the ones mentioned above!
Why Yandex Reverse Image Search tool Best?
Yandex reverse image search has the world's bloodiest ability to recognize faces, scenes, and objects. Therefore, it is considered to be the most admired search engine ever. It includes three search models like Family, Moderate, and, Unsecure 
Family: It does not show adult images when you family in a filter
Moderate: This filter displays all these images, even if they are adult
Unsecure: You cannot select a filter for this type of search
Yandex not only searches for faces that have a face in them, but also looks for images that contain other images similar to the same face that match the face, light, different colors, and different backgrounds. And also searches for positions.
Although we're talking about Google and Bing, they only look for other images of a person with similar clothes and normal facial features, while Yandex searches for all of them as well as other images of facial expressions does
Size Limitation for Images to Use Yandex Photo Search tool
There is no size limit for images that users can upload using the Yandex reverse image search utility. You can upload an image of any size to this tool and find similar image results in a matter of seconds. You will not be prohibited from uploading any small size with this tool as it supports all image sizes and shapes.
Yandex Sibir Reverse Image Search tool Technology
Sibir was originally announced a week ago in Turkey and a year ago in Russia, Kazakhstan, Ukraine, and Belarus.
Yandex has developed an amazing service with Sibir, which is image retrieval based on its content. This has increased the bar for reverse image retrieval technology. Here's a general overview of how inspiring technology works and why it's useful to consumers.
Yandex tool users will now have access to the reverse image search, "Sibir" which is a Russian word for Siberia and is based on the acronym CBIR, meaning "Retrieve Content Image".
Yandex reverse image search results are not based on word search but on visual content. The developers at the top of Yandex completed this creation of computer vision technology, enabling users with better image search products.
This process starts when the Yandex user submits photos in the form of search queries. He then converts the image into a numerical representation of the main features of the image, a process called "visual sentences". Then search engines can select images from billions of images on the Internet that contain the same visual phrases that were originally submitted by the user.
While finding a reverse image tool may not be the most sought-after task for a search engine, Yandex reverse image search believes it is what will increase its popularity. Once a user has the opportunity to use the service, it becomes an essential tool when uploading or selecting photos via the Internet.
Yandex's Sibir Reverse Image Search Technology Benefits
There are many reasons why the user finds Sabir useful and necessary when searching the internet. The most common situations include authenticity, accurate research, high image resolution, copyright infringement, and purchase. It is important to be able to verify an image with similar information or a website.
For example, when it comes to social networking or dating sites, Sabir will give users access to information that will let them know if the person's picture wants to be friends with you or if their profile If I exist, it is real.
Some Other Best Online Image Reverse Search Engine
If you want to learn more about a word, idiom, or anything from the Internet, you need to type the word or phrase into a search engine like Google and it will show you links to such websites. Will be able to provide you with more information. about it. Here are some other resources for online reverse image search tools.
#1. Google Image Search tool
Not just Google's text queries. The top search engine, but also their reverse image search is actually a great one.
All you need to do is look at Google Images on your web browser, click on the camera icon (hovering the icon with your mouse cursor will show the label "Search image") and you will be given the option to paste the full URL. Will An image you want to search or upload from your computer.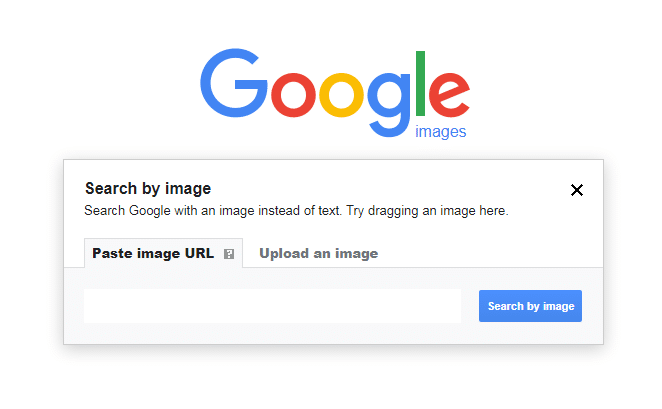 Not only can Google Image Search tell you which websites are hotlinking to the image you are looking for, but they also show images that are visually similar at the bottom of the search results.
As an additional hint, the Google Chrome web browser lets you easily search for an image by right-clicking on an image on a website and selecting "Search Google for this icon."
TNE is the first web-based image reverse search engine that was probably launched around 2008 and has so far indexed about 88 billion images.
You can find a webpage where it will automatically display all images from the page by uploading from your computer or pasting an image URL.
If you find yourself using TinEye frequently, you can install the TinEye browser plugin available for Firefox, Chrome, Safari, Internet Explorer, and Opera to make the image search process easier.
One of the nice features of Tin I is that it has the ability to sort results based on the best match, the most varied, the biggest icon, the latest, and the oldest.
There is also a useful comparison feature where you can easily see the difference between your image and the found image match with a single click.
Note that TinEye is free for non-commercial use and allows the use of the paid version API.
This reverse image search tool is helpful when using image models instead of relying on image-based queries. You will not encounter compatibility issues using this image finder.
You can easily use this web-based tool on laptops, computers, iPhones, Android, and Mac. They bring an advanced image finder without any restrictions.
Just visit their website and start searching for the most relevant images from stores around the world without following the registration steps. No need to subscribe because their services are free.
Just like reverse image search engines, Image Rider allows you to specify a URL for testing on the web or upload an image from your computer that is using the image. Image Rider uses a credit system under which new signup automatically gives you 300 credits for free and 1 image is used in each image search.
Image Rider does not have its own inverted image search algorithm or robot that crawls the web and indexes discovered images.
It simply eliminates the search image results from Google, Bing, and Yandex, giving you a consistent result that includes information such as domain authority, a domain name with metrics, number of images, and number of pages. ۔ You can also click on the whitelist icon to hide a specific domain from the results.
Microsoft launched the Bing visual search engine in 2014, and it has remained at the top of the reverse image search tools on the web since then. We want to let our readers know that Bing visual search is a really simple tool to use, and the greatest thing is that it works on any device and browser. Marketers can use this tool to learn everything they need to know about image duplication and the availability of various products on the internet. You only need to upload an image from your computer and place it in the tool's allocated area. That's all there is to it.
The Yahoo image search tool is another important tool that you should be familiar with in-depth because it is also placed on the top shelf. This application simply performs reverse image searches in the same way that Google and Bing do. Many users of this reverse image search engine report that the image search engine's results are superior to those of other tools and engines.
Reverse Image Searching and Pulling EXIF Data Like a Pro!
In my experiment, Yandex reverse image search has delivered far more visually accurate and similar results as compared to Google. Its system deeply matches pixel-to-pixel, color-to-color, and shape-to-shape to deliver shockingly accurate reverse image search results.