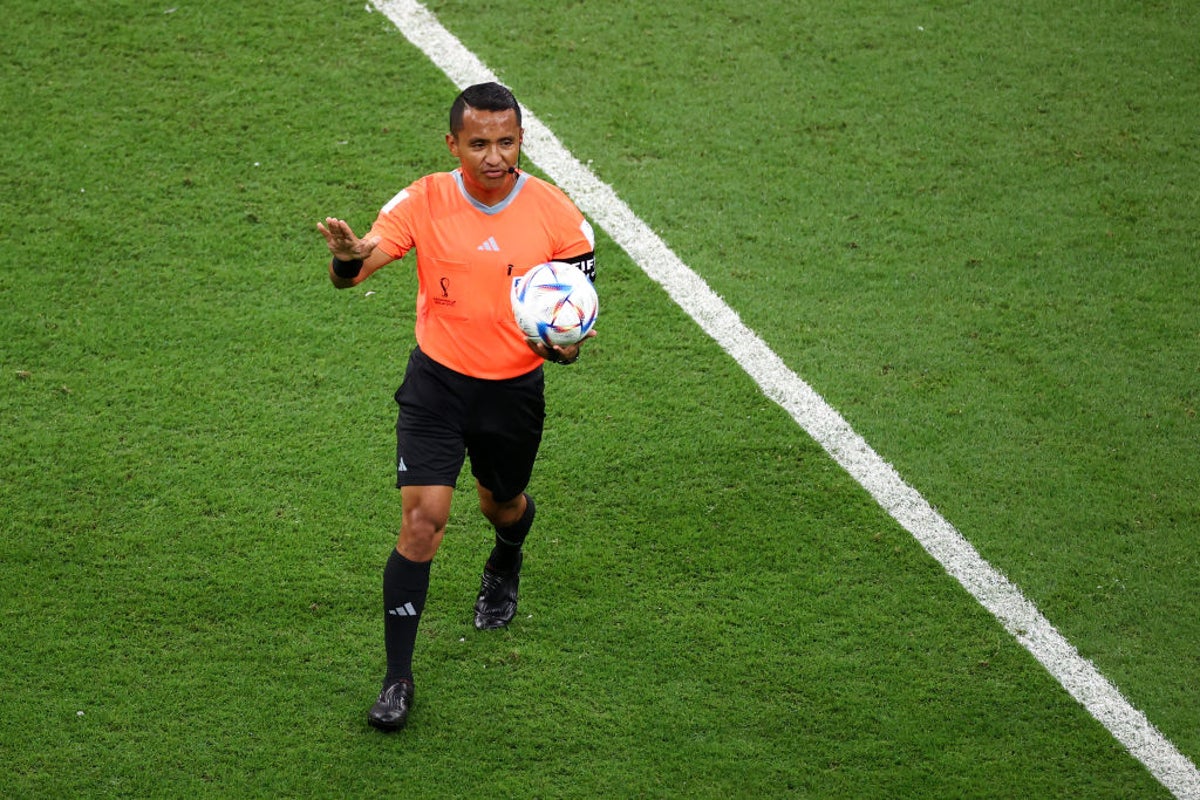 Referee Ivan Barton is in charge of England's last-16 clash with Senegal at the World Cup.
The 31-year-old referee from El Salvador is making his first appearance at a World Cup and has officiated two matches so far in Qatar: Japan's shock victory over Germany and Brazil's 1-0 win against Switzerland.
Barton has been a Fifa listed referee since 2018 and has previously officiated in Concacaf qualifiers, as well as in the El Salvador domestic league.
At 31 years old, Barton is younger than England players Kyle Walker, Jordan Henderson and Kieran Trippier.
England have yet to receive a yellow card at the World Cup – the only team to do so.
It means Gareth Southgate has no suspension concerns ahead of the last-16 clash with Senegal.
Picking up two yellow cards at the World Cup results in a one-match suspension. Yellow cards are cleared after the quarter-final stage.