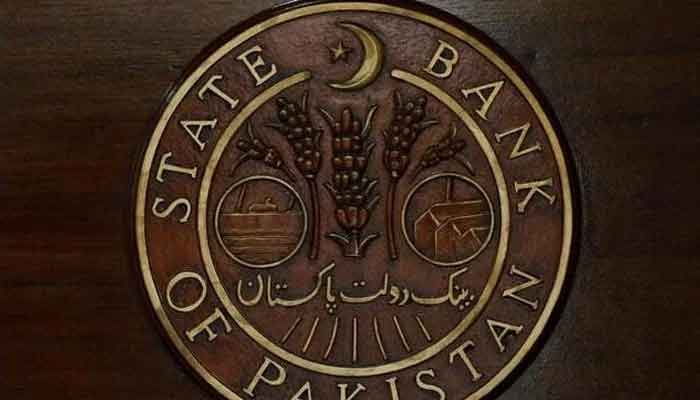 Monetary policy of Pakistan to be discussed by SBP today.
This will be SBP's first monetary policy meeting of calendar year 2022.
SBP raised interest rate by 100 bps in December to counter inflation pressures.
---
KARACHI: The State Bank of Pakistan (SBP) is scheduled to meet today to decide on the monetary policy of Pakistan and determine the benchmark interest rate for the next two months at a time of uncertain economic situation, higher inflation reading, and a continuing increase in cases of the new COVID-19 variant – Omicron.
This will be the first monetary policy meeting of calendar year 2022. According to traditional practice, the central bank revises its monetary policy rate up or down or keeps it unchanged over the inflation reading and economic activities.
For example, low inflation mainly leads to a reduction in the monetary policy rate to ramp up economic activities and vice versa. Meanwhile, the rate is left unchanged at a higher level to tame inflation or on the lower side to support economic growth.
Keeping this in view, financial pundits expect the SBP monetary policy committee (MPC) to keep the policy rate unchanged at 9.75%.
To recall, the State Bank of Pakistan (SBP) increased the benchmark interest rate aggressively by 100 basis points to 9.75% last month to counter inflationary pressures and ensure that growth remains sustainable.
The SBP has increased the key policy rate by a cumulative 275 basis points from September to December 2021 to 9.75% to control the rising inflation and narrow the widening current account deficit, while economic activities remain healthy.
Arif Habib Limited, in its pre-monetary policy commentary, stated: "We expect SBP to keep the policy rate unchanged at 9.75% in the upcoming monetary policy statement."
"To recall, the MPC convened the last meeting in December 2021 and reiterated its stance to ensure the longevity of growth and countering inflation while gradually targeting mildly positive interest rates over time.
"Rising inflation is being witnessed across the globe and resultantly we have seen central banks in the regional markets reacting to the surging consumer prices pressured by global supply-chain disruptions, costlier energy and food supplies," it said.
The brokerage house mentioned that with rising cases of COVID-19's Omicron variant globally, there are concerns to the overall economic recoveries across different regions.
"Pakistan remains no exception to the spread of the variant and hence, we believe, policymakers might take into consideration this factor too and decide to pause monetary tightening for a while and gauge the effects of policy normalisation settings undertaken in the last few months," it added.
It is worth mentioning that the central bank, in its last monetary policy statement, had said: "MPC felt that the end goal of mildly positive real interest rates on a forward-looking basis was now close to being achieved".
SBP Governor Reza Baqir in an interview with Bloomberg had said: "We are going to take a pause to first look at the effects of the tightening we have already done".
However, some experts believe that there is still room for another hike of 25-50 bps.
An interest rate is a tool available with the central bank to control inflation, do away with the unnecessary rupee movement and give a direction to the national economy.
.