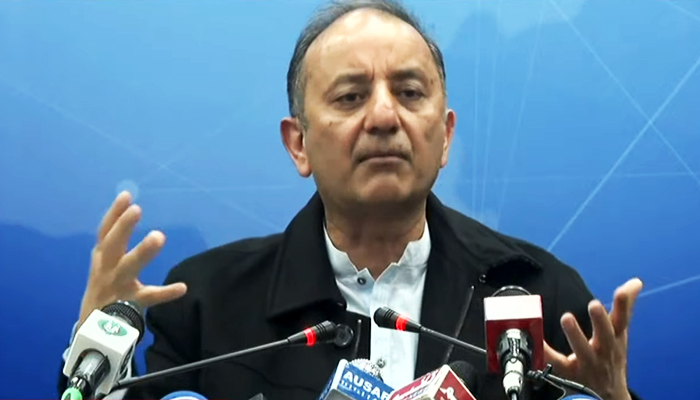 Russia also agreed to export petrol, diesel to Pakistan.
Talks on key pipeline projects also made progress.
Russia doesn't have LNG right now, talks underway.
---
Minister of State (Petroleum Division) Musadik Malik Monday said Russia had agreed to provide crude oil as well as petrol and diesel to Pakistan at discounted rates.
"Our visit to Russia turned out to be more productive than expected," Malik said addressing a press conference after the return of the Pakistani delegation from Russia.
A Pakistan delegation comprising State Minister for Petroleum Musadik Malik, Secretary Petroleum Capt (retd) Muhammad Mahmood, Joint Secretary and officials of the petroleum division was in Moscow to explore possibilities of buying Russian crude oil and other petroleum products at discounted rates.
Malik said Russia did not have Liquefied Natural Gas (LNG). "Talks with Russia private firms are underway for the import of LNG, while we have also engaged Russia's state LNG producers," Malik said.
According to the state minister, significant progress has been in talks over the pipeline projects with Moscow.
---
More to follow….