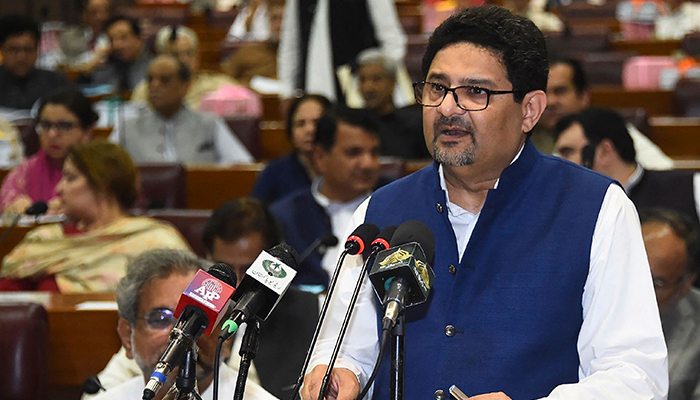 People earning Rs100,000-Rs300,000 to pay 12% tax, Miftah says.
The finance minister says super tax to be imposed "one time".
He says previous government left Pakistan on brink of default.
---
ISLAMABAD: Finance Minister Miftah Ismail said Friday the government will not be giving any more subsidies on petroleum products and the levy on the commodity will go up to Rs50.
Miftah, during an interview on Geo News' programme "Naya Pakistan", said the previous government left Pakistan on the brink of default and they should not have given subsidies on petroleum products and energy.
"During the previous government's tenure, Rs1,500 were spent on subsidies," the finance minister said.
The price of petrol is already at a record high after the federal government decided to hike the rate of the commodity by Rs24.03, taking it to Rs233.89 per litre.
Moving on, the finance minister said people earning Rs100,000 to Rs300,000 per month will pay 12% Personal Income Tax (PIT).
Talking about super tax, he said that it would also be applicable to banks and the sugar industry and it would be a "one-time" tax.
Prime Minister Shehbaz Sharif earlier today announced that the coalition government plans to impose a 10% super tax on large-scale industries, and that "tough decisions" have been taken to protect the economy on budget 2022-23.
Read more: Pakistan progressing unlike earlier path to default, says Miftah Ismail
Miftah said that a fixed tax of Rs3,000 to Rs10,000 has been levied on wholesale and retail shops.