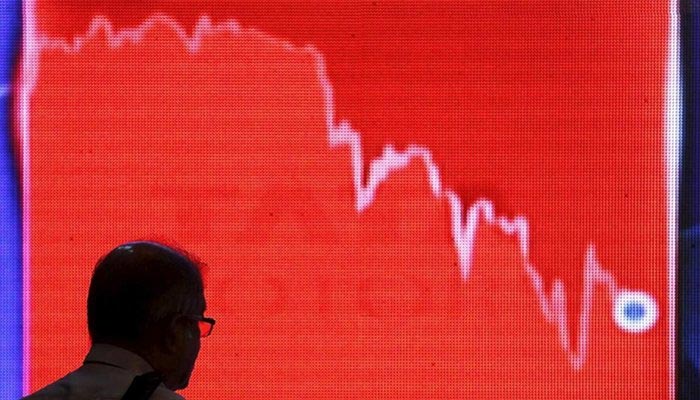 Benchmark KSE-100 index gains 130.30 points.
Anticipation of a mini-budget played on investors' minds.
Sectors contributing to the performance include technology and communication, oil and gas exploration companies, etc.
---
KARACHI: The Pakistan Stock Exchange (PSX) was back on track as bulls re-appeared to take control of the market after a day of consolidation.
The stock market gained over 100 points and managed to surpass the 44,000 psychological barrier, recouping the losses incurred on Monday.
Anticipation of a mini-budget which is scheduled to be announced later during the week played on the investors' minds.
Following a brief open in the positive zone, the bourse turned bearish and the bench KSE-100 index began declining as investors resorted to divest their holdings.
The index staged a modest recovery towards the end as market participants acted to erase losses, managing to end on a positive note
Today, the benchmark KSE-100 index gained 130.30 points, or 0.30%, to close at 44,043.74 points.
A report from Arif Habib Limited noted that the market continued to remain volatile due to the roll-over week and upcoming mini-budget.
"Profit-taking was witnessed in the first trading hour while market battled between the bulls and bears throughout the day," the report said, adding that mainboard volumes remained on the dull note due to lack of any trigger whereas activity continued to remain side-ways as the market witnessed hefty volumes in the third tier stocks.
Sectors contributing to the performance included technology and communication (+59 points), oil and gas exploration companies, (+44 points), cement (+9 points), automobile assembler (+9 points), and oil and gas marketing companies (+7 points).
Shares of 356 companies were traded during the session. At the close of trading, 163 scrips closed in the green, 168 in the red, and 25 remained unchanged.
Overall trading volumes rose to 143.44 million shares compared with Monday's tally of 114.66 million. The value of shares traded during the day was Rs4.98 billion.
Unity Foods (R) was the volume leader with 18.87 million shares traded, losing Rs0.42 to close at Rs1.13. It was followed by TRG Pakistan with 12.4 million shares traded, gaining Rs5.24 to close at Rs118.21.Hum Network Limited with 11.74 million shares traded, gaining Rs0.22 to close at Rs6.72.