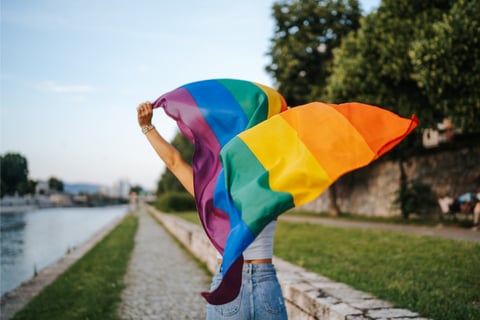 Gallagher has announced that it has received a perfect score of 100 on the Human Rights Campaign Foundation's 2022 Corporate Equality Index, a benchmarking report measuring corporate policies and practices related to LGBTQ+ workplace equality. This is the fourth consecutive year Gallagher has made the HRC's "Best Places to Work for LGBTQ Equality" list.
"We are so pleased to have earned recognition for the fourth year in a row on the list of Best Places to Work for LGBTQ Equality," said Susan Pietrucha, global chief human resources officer at Gallagher. "Inclusivity is core to who we are as a company and how we meet the needs of our colleagues, clients and partners. Our inclusive culture brought us together to achieve outstanding business results this past year, and I am excited to continue our inclusion and diversity journey in 2022 and beyond."
"Gallagher has a strong and lasting commitment to supporting a diverse work environment and in the communities we serve," said Christopher Mead, global chief marketing officer at Gallagher. "We look for partners who share our values, and that makes a difference in the areas of human rights, civil rights, inequality, and diversity and inclusion. We are honored to be recognized by the HRC, signifying Gallagher's continued dedication to inclusivity."
Read next: Farmers wins top marks for LGBTQ+ inclusion
The HRC's Corporate Equality Index rates employers on several criteria falling under four central categories:
Non-discrimination policies across business entities
Equitable benefits for LGBTQ+ workers and their families
Supporting an inclusive culture
Corporate social responsibility
.