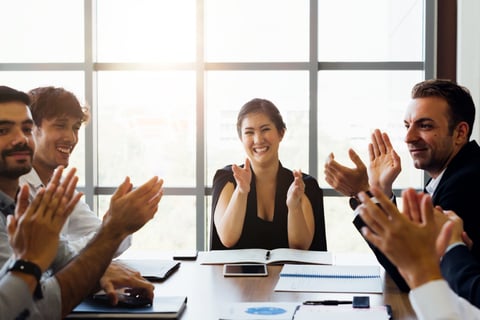 Massachusetts Mutual Life Insurance Company (MassMutual) has announced that it has elected Dr. Bernard A. Harris Jr., a former astronaut, business leader and philanthropist, to its board of directors.
"From his impressive track record in managing the rigors of space exploration to his expertise in developing and investing in transformative healthcare technology, Dr. Harris is a proven leader who brings a unique perspective to our board of directors," said Roger Crandall, chairman, president and CEO of MassMutual. "Dr. Harris' appointment reflects our ongoing commitment to bring a broad, diverse range of experiences and backgrounds to our governance practices, and we look forward to his contributions to our board."
"As an organization that has adapted and thrived over the past 170 years, MassMutual is a company with bold aspirations for future growth, and I look forward to the opportunity to share my insights and strategic advice in support of the company's purpose to help people secure their future and protect the ones they love," Harris said.
An astronaut for more than 20 years, Harris logged more than 400 hours and traveled more than 7 million miles in space. He was a mission specialist on the space shuttle Columbia in 1993 and a payload commander on the space shuttle Discovery in 1995, becoming the first African American to walk in space. While at NASA, Harris conducted research in musculoskeletal physiology and clinical investigations of space adaptation. He also developed in-flight medical devices to help extend astronauts' stays in space.
Read next: MassMutual ensnared in GameStop drama
Harris currently serves as CEO and managing partner at Vesalius Ventures, a venture capital firm that invests in early- to mid-stage healthcare technologies and companies. In addition to his role as a MassMutual director, Harris serves on the board of directors for Raytheon Technologies, U.S. Physical Therapy and Monebo Technologies. He also serves as a board of director/trustee for Salient Midstream & MLP Fund and Salient MF Trust, as well as Baring Fund & BBDC. He is also on the board of the nonprofit Texas Medical Center, National Math and Science Initiative, and the Harris Institute & Foundation, which he founded in 1998.
Harris earned his medical degree from the Texas Tech University of Medicine. He completed a residency in internal medicine at the Mayo Clinic, a National Research Council fellowship in endocrinology at the NASA Ames Research Center, and trained as a flight surgeon at the Aerospace School of Medicine at Brooks Air Force Base.
Harris is a recipient of the NASA Space Flight Medal and the NASA Award of Merit. He is a fellow of the American College of Physicians and was the recipient of the 2000 Horatio Alger Award.
.