"Financial interest coverage started to be offered more regularly in the marketplace in the last five to 10-years," said Elliott Foster (pictured), managing counsel at Travelers, which includes financial interest coverage automatically through its Global Companion Plus+ product for US firms with foreign exposures. "The coverage was created in response to a gap that was created by other countries saying: ''If you want to provide coverage to someone in our country, you have to have locally admitted or licensed insurance.'"
Read next: Risks employees face when traveling outside the four walls of a workplace
While the product has been available for over a decade, carriers still take vastly different approaches to their offerings. There is no standardization in terms of who is covered, what is covered, and how much coverage is available, making financial interest a somewhat tricky solution for insureds and brokers to navigate.
That's why Travelers relaunched its Global Companion Plus+ product in January 2021, with brand-new features including: a separate $1 million limit for financial interest coverage, global panel counsel service, primary foreign voluntary workers' compensation, and emergency evacuation coverage. Travelers "put a lot of thought" into the latest iteration of the controlled master program, Foster noted, in order to "resolve questions that are often left unanswered" by other markets.
"We fixed five common pain points [relating to] financial interest insurance," Foster told Insurance Business. "Firstly, we've created a separate limit, so our insureds know exactly how much coverage they have. Regarding 'who' is covered, there are often questions around: 'Is this just for foreign subsidiaries, or would it cover joint ventures and affiliates?' Travelers' Global Companion Plus+ makes that very clear, and it's a pretty expansive solution. As far as 'what' is covered, some policies are unclear around: 'Does it just mean loss? Will it also cover defense expenses or supplementary payments?' Again, the Travelers product makes that clear, and it covers all of those items.
"There are two other things that are very important. One question that foreign entities have is: 'Who will defend us [legally]?' It is sometimes unclear in a standard offering, but Travelers has developed a panel counsel list, so we can refer our clients to in-country vetted law firms that can defend their subsidiary or their interests. The last item is taxes. When money gets sent across borders, and it's just from a parent to a subsidiary, sometimes taxation applies or other assessments against financial infusion, and Travelers has expressed wording that says: 'For those unexpected taxes you might incur that result from a financial interest payment, those are included in the coverage.'"
Read more: Compliance is vital for cross-border companies
Financial interest coverage is relevant for any company, regardless of size or sector, that has a foreign subsidiary, explained said Darren Caspers (pictured below), assistant vice president, global at Travelers. But before making any coverage decisions, it's important for insureds and brokers to understand the coverage requirements in the jurisdiction they're operating in. Sometimes, financial interest coverage can be purchased in lieu of a local policy, but some countries require a local admitted policy to be in place. It can be a complex system to navigate.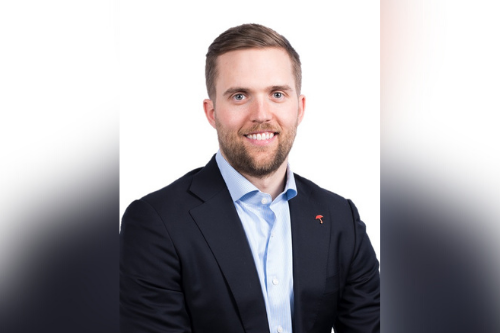 "Each country is obviously different, but when there is a local subsidiary and they do purchase a local policy, this financial interest coverage is not intended to replace that local coverage; it's intended to enhance," said Caspers. "There's often difference in conditions or difference in limits (DIC/DIL) coverage on the controlled master that that would come into play."
Clients should always consult with insurance brokers, their legal and tax advisers to decide which set of solutions or combination of them is best for them, Caspers stressed.
He explained why: "International insurance programs can be complex and very difficult to implement, and so it's really a partnership between the broker, the client and the insurance carrier to determine what the needs are for the client. It really depends on the client's situation and which countries they're in, but we advise insureds to always get advice from a global insurance broker when determining what coverages are needed for their international program."