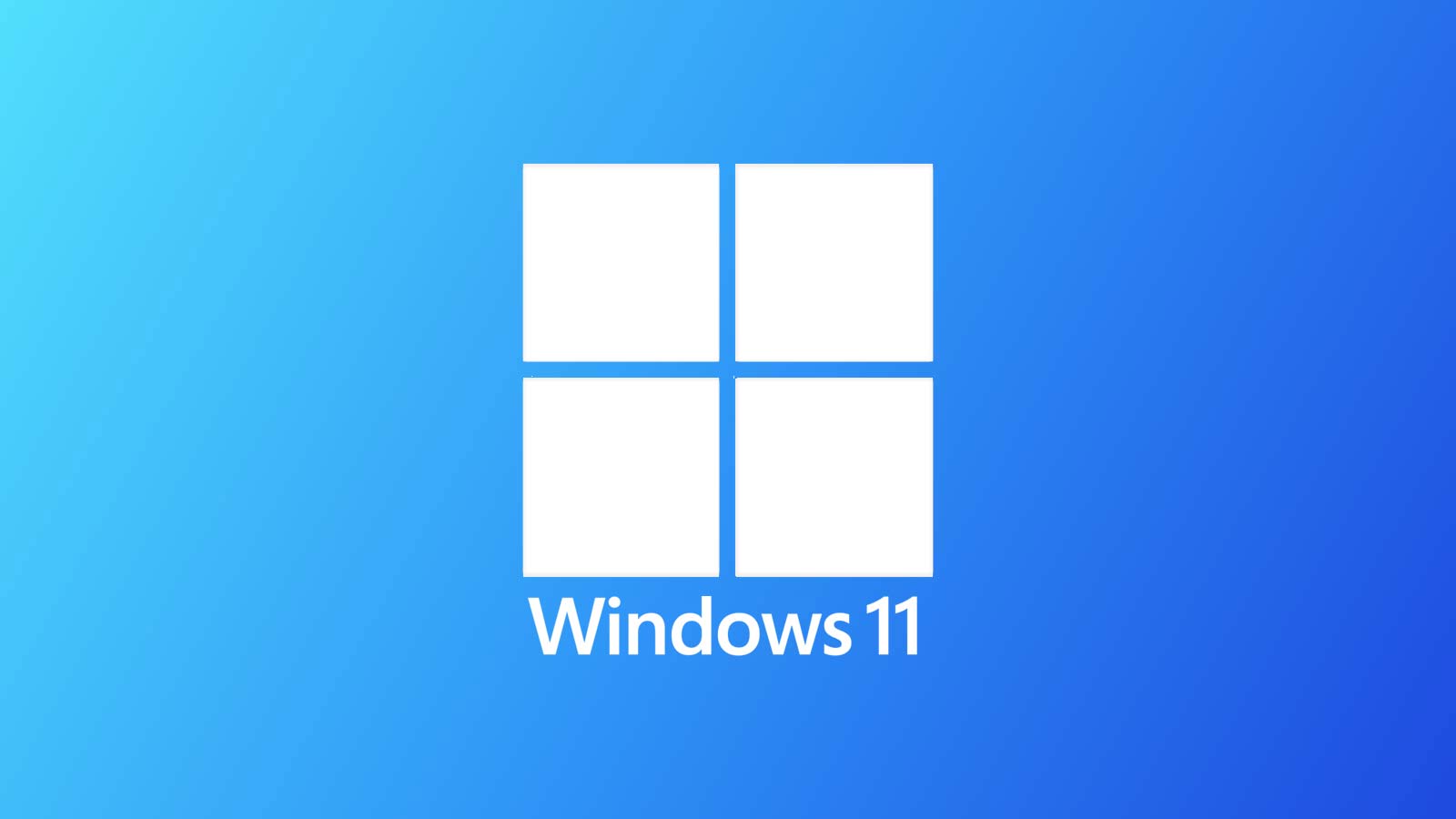 Microsoft has finally started testing a new version of Task Manager with users in the Windows Insider Program.
Task Manager continues to be one of the most popular tools for Windows and it is the easiest way to identify troublesome apps and end their process. With Windows 11 Sun Valley 2, Microsoft is exploring a new user interface for Task Manager, which dramatically changes the interface of the app and replaces the traditional top bar/menu with a command bar.
Like the current version of Task Manager, the new version can also display the same set of screens, such as Processes, Performance, App history, Startup apps, Users, Details, and services. However, there are a few noticeable changes.
First and foremost, Task Manager has been updated with a sidebar menu that houses options like Processes and Performance.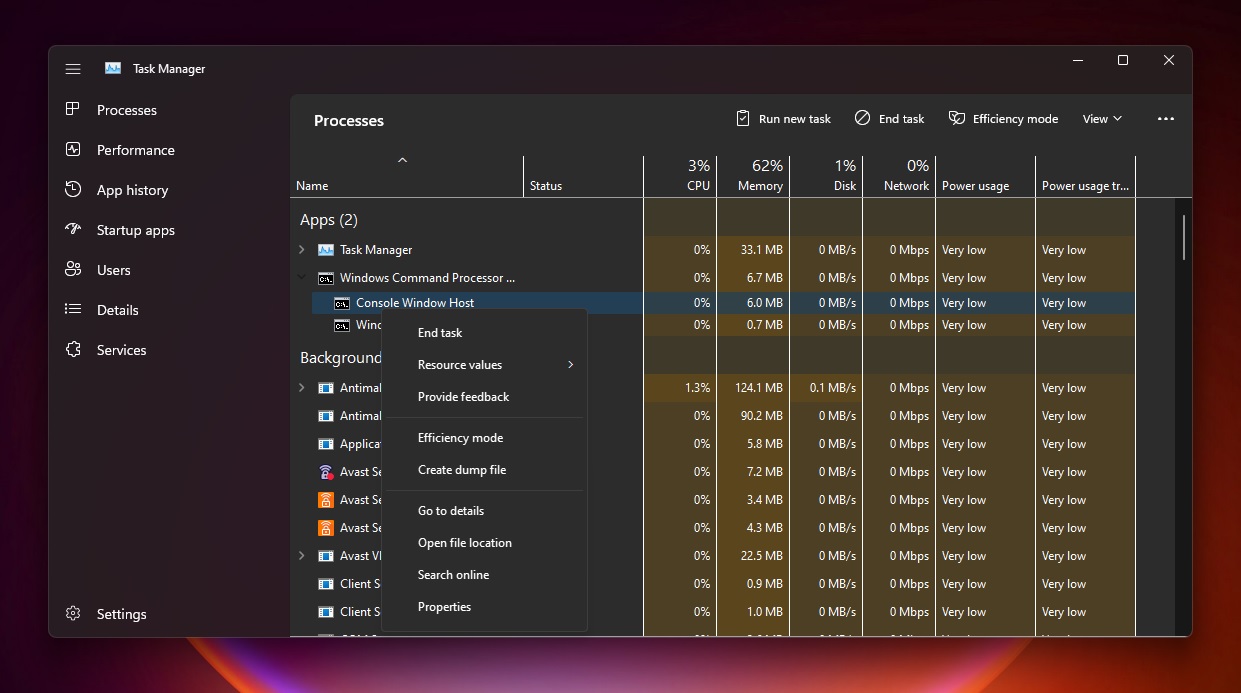 As shown in the above screenshot, Microsoft is doing away with the usual tabbed sections and you will find a new 'hero element' feature that would display the computer's name and model, CPU, GPU and memory being used
Task Manager's new design uses WinUI and it matches the new Windows 11 design principles. This includes dark mode support and a new settings page where you can modify the Task Manager's update speed and more.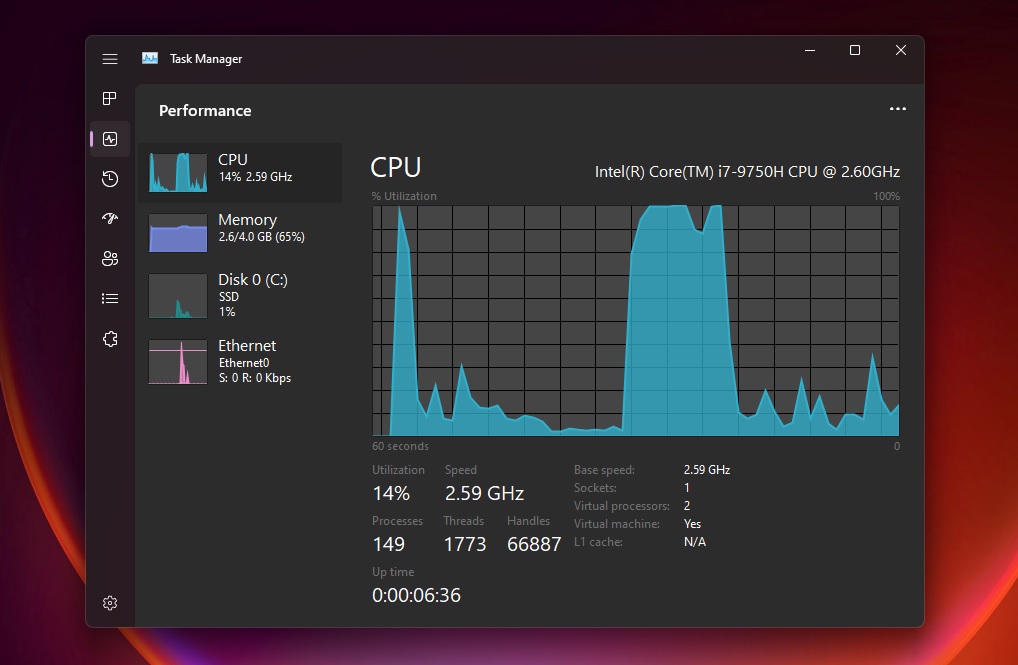 Microsoft is also adding a new command bar on each page to help users access common actions. For example, you can enable the efficiency mode directly from the command bar when you're viewing the processes tab.
Efficiency mode is a new feature that will limit an app's CPU consumption so that the system gives priority to other apps. You can also enable Efficiency mode by right-clicking on the process, but remember that you can apply Efficiency mode to a single process only, so the option would be greyed out when you try to throttle the entire group process or system processes.
Task Manager's new design is far from perfect, but it's good to see that Microsoft wants to address UI consistency issues in the OS and more improvements are expected to show up in future preview builds.