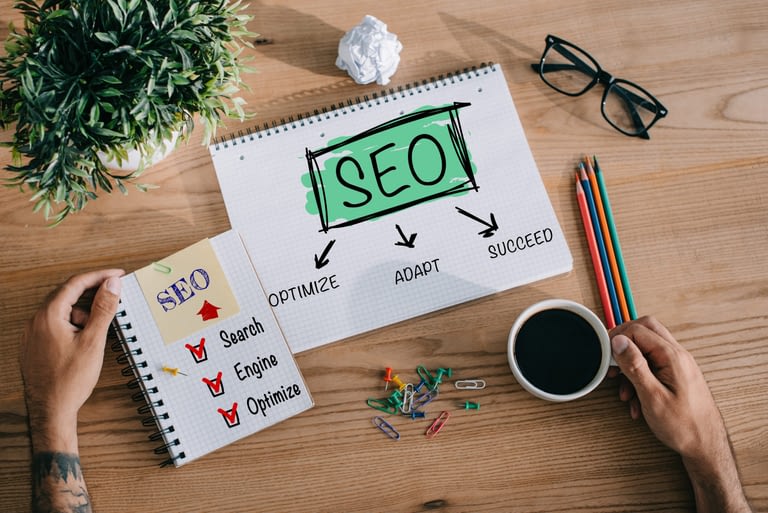 Are you here for information about SEM KPIs (Search Engine Marketing Key Performance Indicators)?
Do you need an SEO Plan of Action?
By reading this post, you get an effective SEO Plan of Action that boosts your SEO Success.
How does the SEO Plan of Action you find in this guide boost your SEO effectiveness?
When you know which SEM KPIs to examine, you can be a better search engine marketer.
So, what are the Key Performance Indicators (SEM KPIs) that can help you determine whether or not your SEO strategies are successful?
Keyword ranking increases
Organic traffic increases
Leads and Conversions Increases
Bounce Rate Reduces
Read on as we explore the only SEM KPIs that matter.
4 Key Indicators Of SEO Success
Once you've been running a website for a while, perhaps it's safe to say that you've also long complied with the metrics set forth by Search Engine Optimization (SEO) practices. Typically, this is something you'll want to check and go through at least once a year, so you can determine what techniques are still in and what ones are out.
Then you spend long hours tweaking your website to meet these standards. After applying these to your website, how do you measure success? Remember that for your SEO strategies to be effective, it's not just enough to apply these. You also have to take it one step further by reviewing and doing your audit to ensure that you aren't wasting time on SEO strategies that don't even translate to results.
This article explains the important SEM KPIs in detail.
What are SEM KPIs?
KPI stands for "Key Performance Indicator."
In order to evaluate your Search Engine Marketing campaigns, you need to measure the factors that matter in your effectiveness.
You certainly don't want to formulate an SEO Plan of Action that doesn't work.
In order to plan and implement an effective SEO Plan of Action, you need to look at four SEM KPIs.
Let's discover more about the SEM KPIs you should be concerned with.
1. Keyword Ranking Increases
One of the most important strategies to apply in SEO is the use of keywords. Putting in the appropriate keywords is very important as this makes your website rank better on search engines. After all, this is what the search engine crawlers go through.
Without these, search engines will have no means to determine whether or not your website is good enough to address the search or query made by an Internet user.
If you don't know where to look for the right keywords to use, there are tools from sites like SEOscout.com that can help you with that. These tools can help you determine which keywords are relevant and popular among users.
It helps you:
Target the right keywords, which means understanding the search intent that correlates keywords with its intent and ranking;
Study the effectiveness of your keywords, which you can do as you check the position of your top keywords concerning the poor-performing ones.
Focus on the user experience, through page tagging and alt tags using keywords.
Put up engaging and eye-catching headlines.
Once you've found your focus keyword, conduct a competitive analysis to ensure you can beat the online competition for readership. MozBar helps you conduct competitive analysis with unlimited search queries for free. Here are instructions explaining how to get into MozBar.
2. Organic Traffic Increases
A website's organic traffic refers to the number of visitors that your website gains without the use of ads. This happens when a user clicks on your website through search engine results or through a shared post on social media.
This metric is one that you've got to be very particular about. Note that those visitors only made it to your website after typing a specific search through search engines. Without this, these visitors can't be considered as forming part of your organic traffic.
Because they've found your site through search engines' results, this can give you insights that your SEO strategies may be doing well. After all, you made it high enough on the results page that now you've got more visitors coming in. If your organic traffic is poor or doesn't increases, then you need to improve.
Here's how:
Define Your Organic Traffic Strategy – This includes keyword research, competition research, and on and off-page optimization.
Find Your Target Audience – Do this by understanding the buyer's journey of each of your customers.
Study Your Competitor's SEO Strategy – Not to copy it, but so you can also get a glimpse of what they may be applying, which has made them rank well consistently.
Identify Non-Performing Content – This helps you fix content that is not working or gaining traffic. It tells you which ones need updating as well.
Have A Good Website Design – With a good website design, more Internet users will also become drawn towards staying on your website through a pleasant user experience.
3. Leads/Conversions Are Higher
Alongside organic traffic should be your website's leads and conversions. The higher your leads and conversions are, the better. Especially if you're running a website for business purposes, more conversions mean that you're also able to close more deals and sales.
From your organic traffic, you'll want to narrow this down further to come up with your leads.
This refers to any potential customer that enters your site, which can usually be:
A registration for a webinar or seminar you just posted.
A subscription to your email updates.
A phone call or inquiry from messages and emails.
Leads and conversions are important KPIs in SEO because this is how you'll know that your customer base is growing. As a business, this is one goal you should aim for annually. You can't just stay steady with your customer base; else this is an indicator that your market share is still poor.
If you're struggling with your leads and conversions, here are strategies you can apply that may help solve the problem:
Add forms on the specific pages on your website, usually content, that's generating the most traffic.
Add Call To Action on your homepage, which can be as simple as a visible "Contact Us" section, "Add To Cart" or "Subscribe Now For Updates."
Have a live chat service or a chatbot on your website.
Test every single strategy you plan on employing before putting up any drastic changes on your website.
Show your would-be customers on your home page how your products and services have helped people or have helped address some of the common problems experienced by clients.
4. Bounce Rate Reduces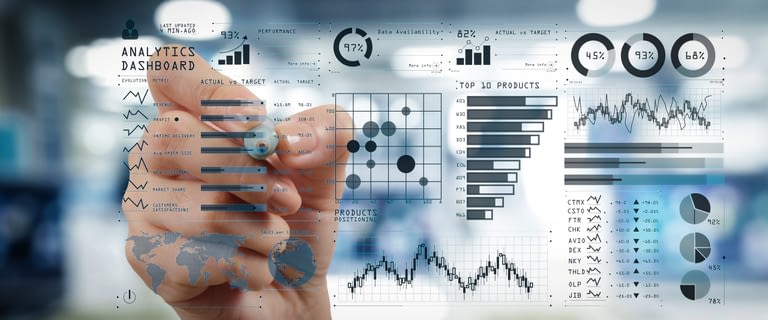 Lastly, when it comes to SEO, there's such a metric known as "bounce rate." This is the figure that represents website visitors who do land on your website, open it, and then leave it immediately without any further interaction.
Typically, this could be because your website took too long to load, or that they simply did not find the information they thought they'd find on your site.
When you track and study your bounce rate, you'll have insights into whether or not your website appeals to your target market. Then, you can start applying the changes from there.
For instance, if your bounce rate was high because your page loading speed was so slow, then you can re-design and tweak your website so that this problem is solved.
SEM KPIs: People Also Ask
How do you measure SEM?
Measure increases in keyword rankings, organic traffic, leads and conversions, and decreases in bounce rate.
What are 5 Key Performance Indicators?
Keyword rankings, organic traffic, leads and conversions, Bounce Rate, and Click Through Rate.
Conclusion: Important SEM KPIs
There's no denying the fact that SEO is still one of the most accurate, efficient, and effective digital marketing tactics today. But this also doesn't mean that every single SEO strategy you'll apply on your website works to be effective. You'll have to balance it out with the kind of business you have, what your business needs and the strategies that you know will work best for your website.
To monitor the progress of your strategies, you can use key indicators of SEO success as enumerated above. When you analyze these metrics, you know that the SEO strategies you're applying are those that work for the benefit of your website and the niche you belong to.
By reading this guide, you discovered the only pertinent SEM KPIs, helpful SEO tools, and an effective SEO Plan of Action containing actionable strategies.
Readers, please share so search engine marketers discover this four-part effective SEO Plan of Action and which four SEM KPIs really matter when trying to boost SEO success.
Related Reading
If you need an additional effective SEO Plan of Action, you'll find one here: SCO Marketing
Janice Wald is the founder of MostlyBlogging.com. She is an ebook author, blogger, blogging coach, blogging judge, freelance writer, and speaker. She was nominated as the 2021 and 2019 Best Internet Marketer by the Infinity Blog Awards and in 2017 as the Most Informative Blogger by the London Bloggers Bash. She's been featured on Small Business Trends, the Huffington Post, and Lifehack.
This post was made possible by the support of our readers.